1a Artist in Residence Programme
Stage 1: 23 - 30 Jul '18
Stage 2: 20 - 31 Aug '18
Exhibition and Talk
12 September 6.30 – 8pm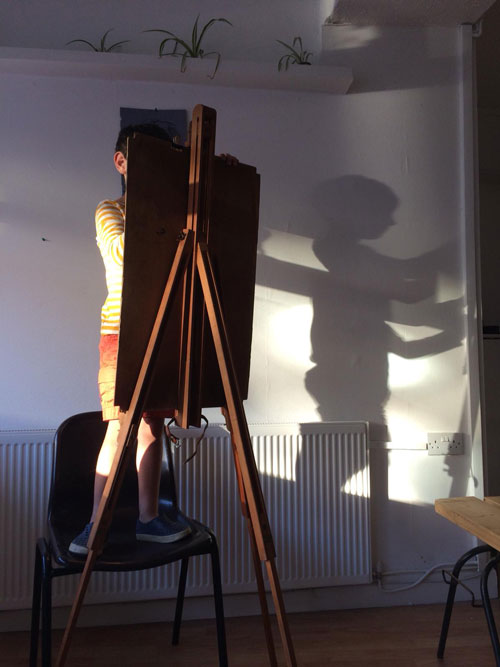 August artist in residence, Martin Verges, from Uruguay, has been drawing portraits and engaging with Roath and its residents as a means of looking at the cultural differences between Wales and Uruguay. He has produced a limited edition artist book which will be available at the sharing and there will also be a small exhibition of the work he has produced during his time at 1a. Come along and see his work and hear him talk about his experiences as a South American temporarily living in South Wales with his partner and their 4-year-old son.
'We arrived from Montevideo Uruguay to Cardiff for one year in September 2017, we lived in the student residence Cartwright Court C1 in Daviot Street, CF24.
Carmen embarked us on this adventure; she devoted herself during the whole school year to her master's degree in Tissue Engineering at the Cardiff University and my son Vicente, 4 years old, attended the reception class at the Allensbank Primary School. I first met Clare from madeinroath in a summer course on how to put together an artistic portfolio at the Metropolitan University and when I told her that I worked as an artist she introduced me to use the facilities in 1a Inverness Place.
I set up my workshop there in two short periods: from July 23 to July 30 and from August 20 to August 31. As a form of exchange with the neighbourhood, I proposed to make a series of portraits of people who wanted it, they chatted with me and posed for me for a variable period, were drawn on paper with pastel and charcoal. This limited edition is born from that experience but also includes many other material and documents produced during our stay.'