Skip Project / S Aldridge
17 October, 2013

-

24 November, 2013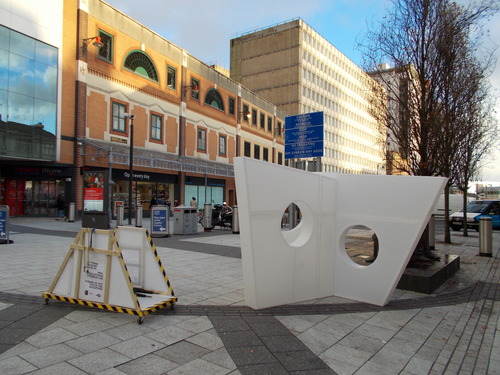 Map Ref#44 = Inverness Place (on the road, Albany Road End) CF24.
Sam Aldridge
Open 24 hours a day.
Sam Aldridge explores our relationship with the objects that surround us, investigating their function, and aesthetic. His sculptures are both accessible and interactive, allowing for imaginative play.  For Skip Project Aldridge produces a number of modernist abstract sculpture inspired objects (in a way similar to multi-coloured wooden building blocks).  These are piled randomly in the skip creating a colourful abstract image as the objects interact with the space of the Skip. Passing members of the public are invited to take one or many objects from the Skip and take them home or leave them strewn on the street.