The Closed Road
19 October, 2013 @ 10:00 am

-

3:00 pm
Map Ref#45 – Plasnewydd Road (off Albany Road), CF24 3EN.
Sat 19th Oct, 10am – 3pm
The Walking Gallery
Modern Alchemists
Meet at Closed road event on Plasnewydd Road and finish in the Bowling Pavilion, Roath Park. Meet at 2pm, Sat 19th Oct. Bring all the artwork you can carry, your own or someone else's and join The Walking Gallery!
We will walk through the streets to the bowling pavilion at Roath Park for tea & cake! 'Bring the art to the people!' See video of a previous Walking Gallery here.
www.modernalchemists.blogspot.co.uk
Roath Retro Rally with Punk Bikes
Meet at Cathays Park outside the museum 12.30pm, Sat 19th Oct
The lovely folk at Pedal Cafe have hooked up with Punk Bikes and organised a retro bike ride around town. Please wear your best cycling chic retro gear and bring your wheels to join the excursion. The ride will finish up at Close the Road on Plasnewydd Road for some pedal powered disco action, all welcome.
Nobody's Perfect
Julia Thomas
Sat 19th Oct, 11am – 3pm
As part of a recently initiated participatory artwork, Julia invites visitors to contribute to the folding, binding and indigo dyeing of baby blankets as her creative practice explores the concept of gene environment interactions. Julia is artist in residence with the Medical Research Council's Centre for Neuropsychiatric Genetics and Genomics.
Draw your Dreams (Free Life Coaching Taster)
Sat 19th Oct, 10am – 3pm
A fun free drop-in workshop for adults giving you the opportunity to use your creativity to help you fulfil your goals or ambitions. Life Coach Fiona McDonald will invite you to Draw your Dreams and help you work out how you would like to achieve your dreams.
www.startherenow.org
Moving Stories – Roath Bookmobile
Made in Roath / Roath Writers Volunteers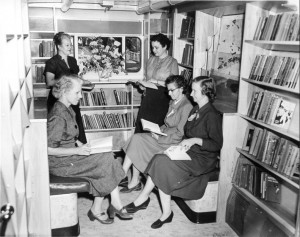 Milkfloat Caravan
Sat 19th Oct, 11am – 3pm
Come visit our very own mobile bookshop! Hosted inside the Milkfloat Caravan, our bookmobile will offer free books in exchange for a story about any experience you have had- big or small – in Roath. To learn where the bookmobile will be please follow @writetoempower, @madeinroath2013, or like the Made in Roath Facebook page!
Mad Hatters Tea Party
Kitch Kitchen
Sat 19th Oct, 10am – 3pm
Kitch Kitchen are throwing a mad hatters tea party and you're invited! Come and join us for a slice of homemade cake and a cup of tea at our pop up tea shop on Plasnewydd Road as part of the Close The Road party.
Play On the Move
Sat 19th Oct, 10am – 2pm
Play On the Move is a social enterprise supporting and promoting the right's of the child as detailed in UNCRC Article 31. Taking a 'retired double decker' – Play On the Move offers this unique play space – creating a 'play centre on wheels'! With all or any profit generated being used to offer play services to those children and families throughout South Wales that are challenged by poverty or lack of play opportunities.
Also at Roath Park Recreation Ground, Alder Road, Sun 20th Oct, 10am – 2pm
www.playonthemove.co.uk
Music on the Street
Sat 19th Oct, 10am – 3pm
DJ Racz mix's classic Soul, Funk, Rare Groove and other sounds for the discerning listener. He established the legendary 'Juice Joint' at Clwb Ifor Bach in the 90s and is now producing material under his brand new TaffStar record label.
Dave 'The GrooveSlave' Morris has been playing eclectic music for over 20 years, with new and old school tunes for raving, party vibe and chill, always preferring the alternative and underground scene. Whatever and where ever the party is. 🙂
Mr Rupee, operates on the edges of underground music, mixing funk, rock, house, hiphop, chill – maybe some Kylie! He scours the earth looking for musical gems. You never know where he'll go!
Pyklops, aka Sophie Barras / Lilmizmc – DJ, visual artist & vocalist. Former manager of inde hip hop label Rounda Records in 2000, she has appeared with artists Llwybr Llaethog, Tystion, MC Mabon, Headcase Ladz and more.