AYTACRAYTA pinhole photography and design
Make a camera obscura creature or your own pinhole camera and watch the world upside down
Who are we?
AYTACRAYTA is the spell which brings the magic of camera obscura to life. It focuses mainly on the pinhole photography and making pinhole cameras. Camera obscura ('dark chamber') also known as a pinhole camera is an optical imaging device with a small hole made on one side of the box. The light which travels through the hole creates the picture on the opposite side inside of the box. The picture is upside down and sides are inverted. The 30th of April is also celebrated as the International day of pinhole photography. It is a good chance to start with making the pinhole cameras.
What will we be doing at Made in Spring?
Did you know you can make a camera obscura from almost any rubbish and watch the reality upside down? During the workshop, the kids will have an opportunity to make a camera obscura creatures from the cardboard boxes. They can decorate them from outside according to their fantasy, making the garden creatures which sees the world differently. By learning about the principle of the pinhole photography, they will watch the clouds on the ground and people walking near the sky. No chemicals nor photographic papers will be used, simply with the tracing paper inserted inside the camera and the black curtain covering the camera from outside, we will achieve the magic. If you are an adult and want to experiment with pinhole photography further or you are a skilled child you can bring any coffee tin, cardboard tin, coke can or box and make a camera with a photographic paper to experiment at home.
No special skills are necessary for making the pinhole camera, only your will and enthusiasm, patience and a bit of time.
What time will we be there?
11am - 4pm
Where can you find me online?
Website www.aytacrayta.com | Facebook aytacrayta | Instagram @aytacrayta
Ellie Young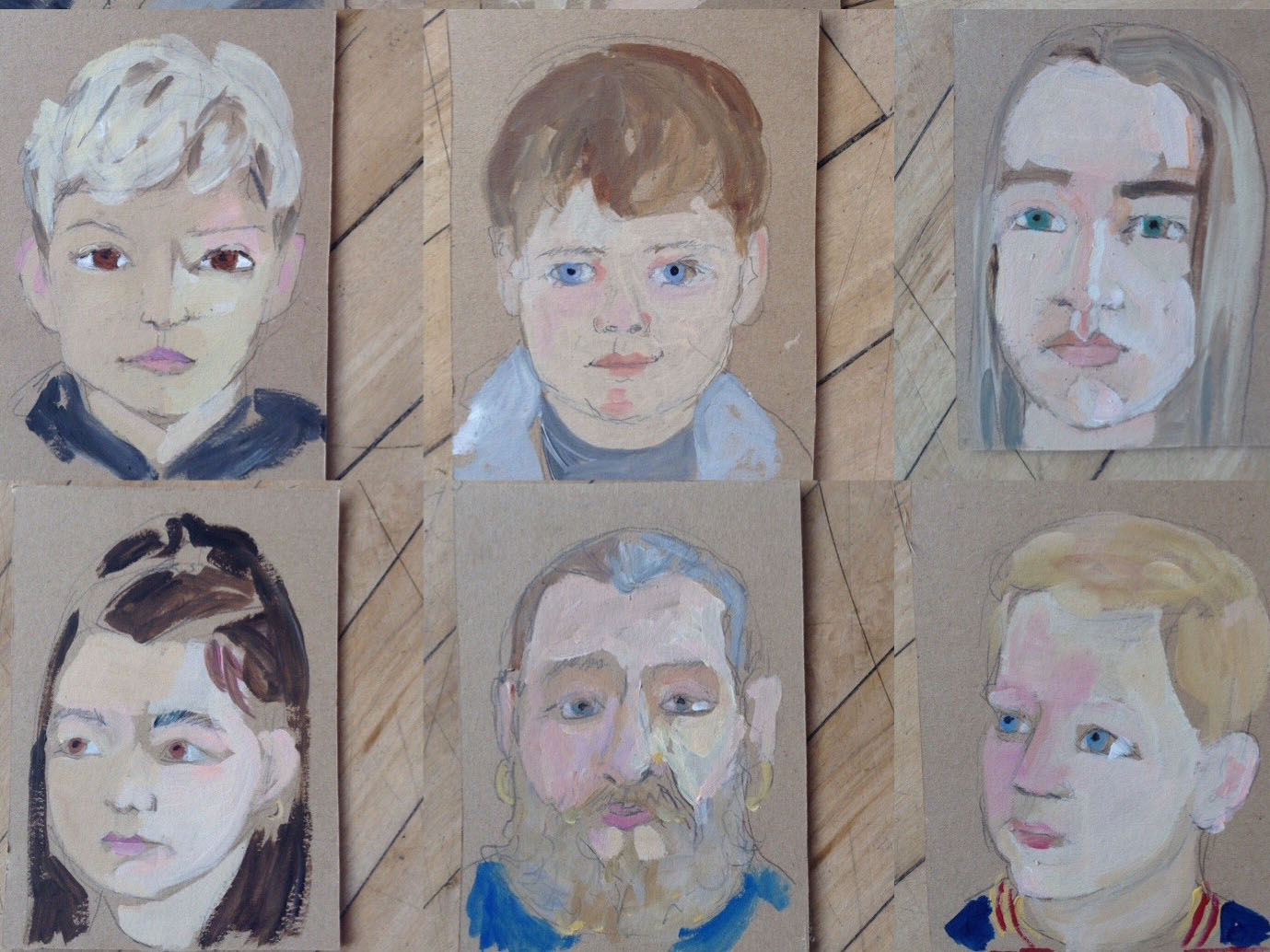 15 Minute Portraits
Who am I?
I am a painter from Cardiff who specialises in painting people.
What will I be doing at Made in Spring?
Painting portraits in 15-minute  sittings of anyone who wants one, and painting a portrait of the May Queen in all her splendour.
What time will I be there?
11am - 4pm
Where can you find me online?
Website www.ellieyoungart.com | Twitter @ellieyoungart | Instagram @ellieyoungart
Bird Houses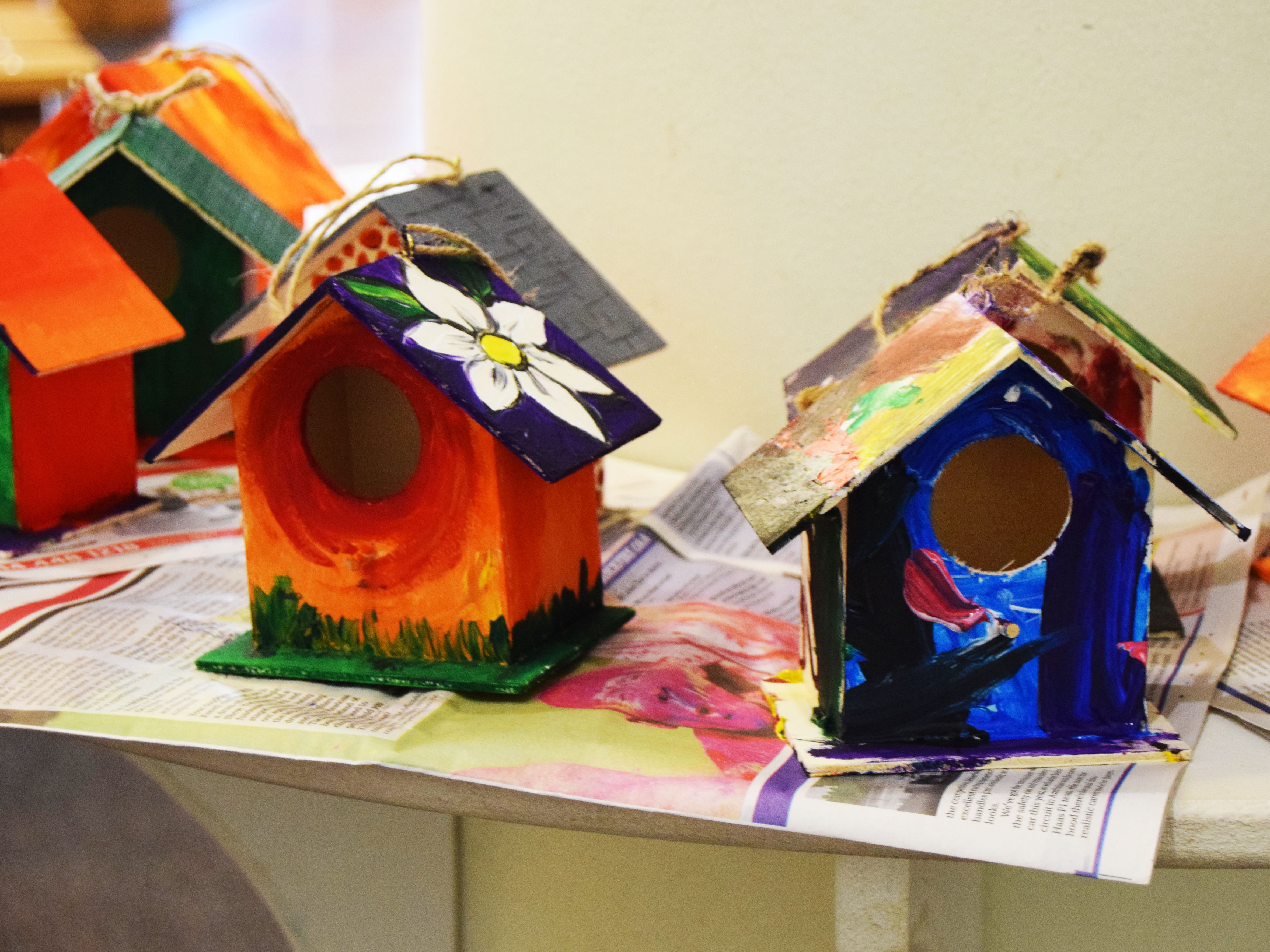 madeinroath Bird House Painting
The Bicycle Pencil Factory
Pencil Making
Who are we and what will we be doing at Made in Spring?
The Pencil Factory gives you the opportunity to make your own pencil from start to finish, using a modified bicycle sidecar as a work bench. In a few minutes you can leave with a working pencil that you've hammered, drilled, sharpened and tested. It's a great method for all ages to learn about simple traditional hand-powered woodwork in a safe, fun way.
What time will I be there?
11am - 4pm
Where can you find me online?
Website www.PedalEmporium.co.uk | Facebook Bicycle Pencil Factory | Twitter @PedalEmporium
Flower Badges
Blas Roath
Before the Street Garden...
Before your day of gardening, creating and relaxing come join for Blas Roath!
Blas is a Streetfood evening with local venders, local producers and local ingredients bringing tasty food to go. Pizza, Spiced dishes, artisan burgers & hotdogs, grilled cheese, veggie and vegan options. Food vendors announced as the day nears. Local ales on the bar plus a few acoustic guitars and tunes.
When?
Saturday 29th April
What time?
4:30 - 9:30pm
Where?
Mackintosh Residents Community Centre, Keppoch St, CF24 3JW
Where can you find us online?
Facebook event here | Blas organised by @rcmamarkets.