Hand of Roath
17 October, 2013

-

24 October, 2013
Various Locations.
Unit 17: Dynamo Wrekshop / Unit 3B: Thingy Robots,
Arcade Cardiff, St. David's II
Paul Granjon
Thu 17th – Thu 24th Oct, 10am – 4pm
Electronic artist Paul Granjon runs two projects in Arcade Cardiff. Dynamo Wrekshop is a participatory manufacturing unit where recycled electronics are turned into sustainably-powered gizmos. The Thingy Robots are especially popular with children. Roaming on the gallery floor, the Thingies go through their simple cyber-motions amongst visitors.
www.zprod.org
paul@zprod.org
Cardiff Tales: Creative Writing at The Cardiff Story Museum
Story Museum, The Old Library, Trinity Street, CF10 1BH
Emma Metcalfe
Sun 20th Oct, 2pm – 4pm
Located at the Cardiff Story Museum, this workshop will provide participants with the opportunity to explore individual and collective memories of Cardiff. Using photographs, objects and just the building itself, participants will be invited to develop their written voice through a range of structured activities. This workshop is free but please email Emma at emmabeynon503@gmail.com to secure your place.
Modern Alchemists
Ivor House, Bridge Street, CF10 2EE.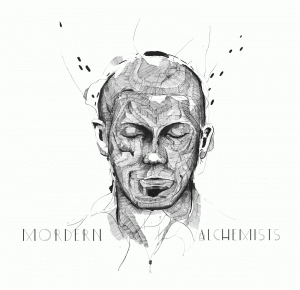 Sat 19th Oct, 7pm – 11pm
Sun 20th – Sat 26th Oct, 10am – 6pm
An eclectic night of atmospheric sounds, visuals and artwork in a disused space in the city centre. Featuring emerging artists from Roath and further afield. Special performance from Seamus Fogarty hailing from the west of Ireland who writes songs about mountains that steal t-shirts, women who look like dinosaurs and various other unfortunate incidents. Show continues to 26th October.
http://modernalchemists.blogspot.co.uk/
A Journey – Artes Mundi Workshop
St. David's Shopping Centre (the atrium near Boots)
Ben Owen
Sat 19th – Sun 20th Oct, 11am – 4pm
Join us as Made in Roath and Artes Mundi team up with people supported by Roath-based charity Oasis to deliver a weekend of exciting arts activities for all the family. Drop-by and be part of making an artwork that looks at personal journeys, stories and shared experiences!
www.artesmundi.org
www.oasiscardiff.org